I just had a chance today to upload our pictures from our weekend away. Overall, it was a very short, but fun trip. We pulled into Ocean City about 2:30 on Friday. Dave took off to finish up a phone call for work and I was left to try to figure out what to do with all our luggage, fussy girls and a room not ready yet. We went off to the grocery store to get a few things and by the time we were back, got into our room. After getting Addie down for a nap, the girls and I headed to the beach for about an hour, where they collected shells and played at the edge of the water.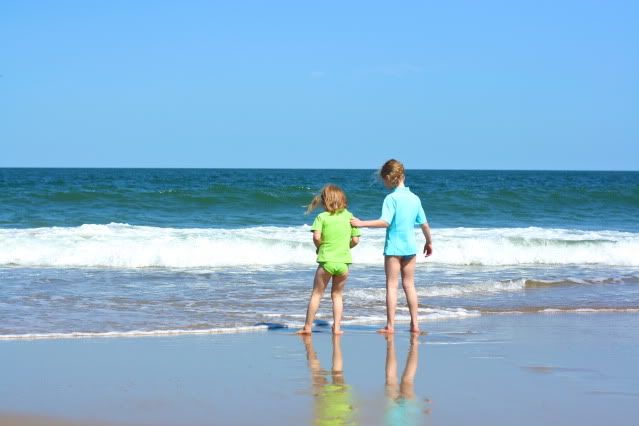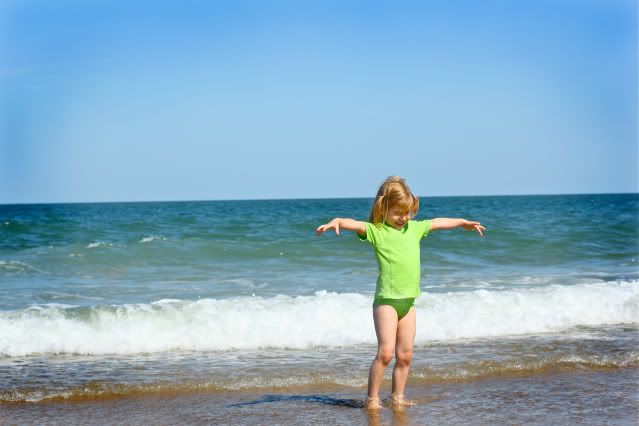 Right after we got back to our room, Selah was complaining of being freezing cold. Now, it was pretty chilly on the beach. I'm surprised the girls lasted as long as they did and even touched the water, but after a warm bath and still shivering, she put herself to bed on the couch and fell asleep. It's then we realized she had a fever. A little bit later, she threw up all over! Poor girl. She didn't even get to eat her cake. But we sat on the couch and watched a movie together.




By the morning she was chipper again, but not quite 100%. However, that didn't stop her from taking a trip to the pool with dad, while I packed up all our stuff. After checking out we all headed to the water again for a bit.




Someone offered to take our picture, so we managed to get a family shot!



Then we headed over to Pop-Pop and Grandma's for our last night. Before leaving the next day, we finally got to celebrate with cake and open some gifts from Pop-pop and Grandma.


Read more...